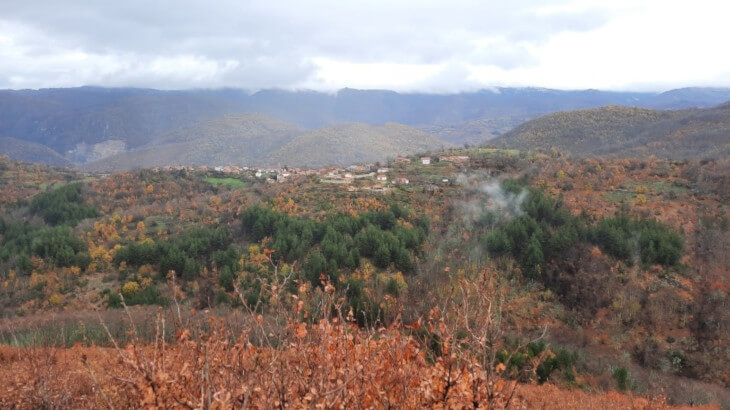 This trail begins in the old village of Zavoj, from the Holly Mother of God church with an elevation of 1159 m.a.s.l and finishes in the Monastery Winery on elevation of 770 m.a.s.l.
The character of the tour is more about enjoyment rather than sport prowess and it goes up and down repeatedly finishing with a long descend to the winery.
On the way up we will share few words about the village Zavoj than we will continue to the west and pass through to the decades old vineyards who grow above 1000 masl and hide interesting stories about the winemaking in the past and the sort of grapes that people used to plant.
The last part continues with a pleasant descent through a pinewood forest path leading to the charming winery.
Includes:
Local guide
Winery and cellar tour
Visit of the monastery St. Cosmas and Damian – optional
Wine tasting of 5 different wines + 2 brandy
Cheese and charcuterie platter + dessert
Chocolate bar
Bottled water
Transfer from/to accommodation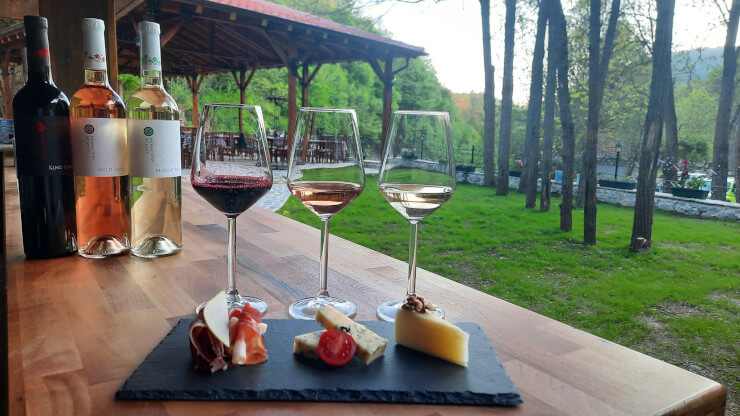 Duration: 6 hours
2 h hiking + 3 h wine tasting + 1 h transfer from/to hotel