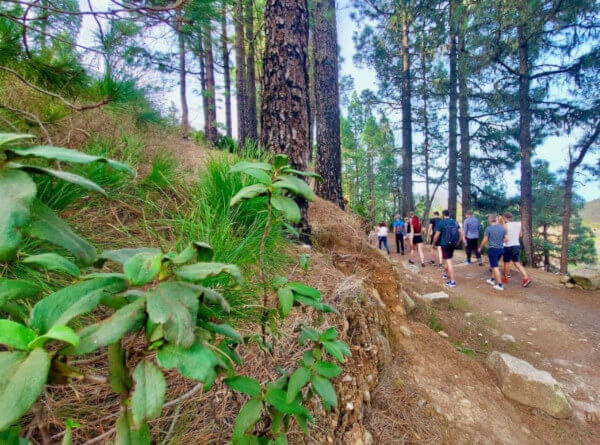 This round tour is about connecting two villages Openica and Zavoj trough amazing natural ambience, from small rivers and meadows to juniper hills and green forests.
Peasants from both villages used to pass this roads to exchange goods and animals in the old time. Now days they are attracted mostly by hikers and hunters.
We start at Openica village, from St. Nikola church uphill in the forest curvy path to the east.
On our right side trough the pinewood trees you will see beautiful views of the great valley.
Later on, we will pass the high land vineyards, enjoy the open sky area and after a kilometer we will rich the viewpoint with beautiful panorama of village Zavoj.
Once we are in the village, we will stop by the Holly Mother of God church and make small brake before continuing to walk towards the hills.
First the route goes slightly down beneath the village then climbs up steeply on a rocky terrain reaching max elevation on this tour 1230 masl.
Again we take a long descent through deciduous woods and juniper trees and finally we see the Monastery winery far in the valley and Lake Ohrid in the background.
The last part of the route goes following a small river until we see the Monastery of St. Cosmas and Damian in front of us and then Monastery winery on our left.
It's time for wine!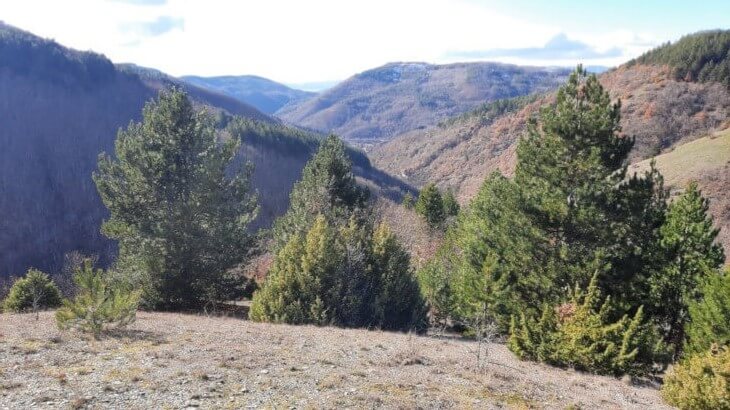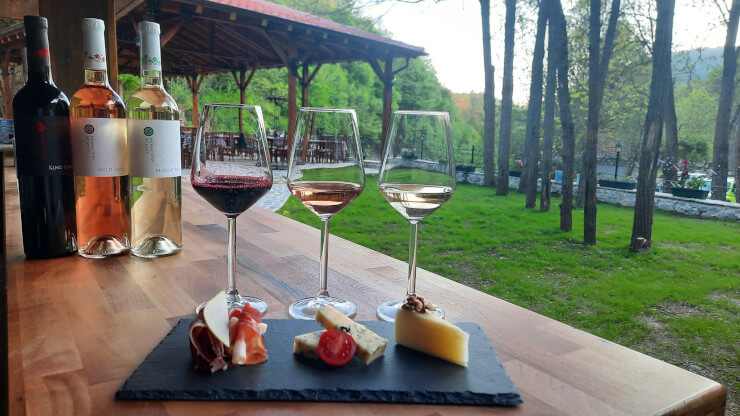 Wine tasting of 6 different wines + 2 brandy I ncludes:
Local guide
Winery and cellar tour
Visit of the monastery St. Cosmas and Damian – optional
Wine tasting of 6 different wines + 2 brandy
Charcuterie platter + lunch + dessert
Bottled water
Chocolate bar
Transfer from/to accommodation
Duration: 7 hours
3 h hiking + 3 h wine tasting + 1 h transfer from/to hotel)