The Advantages of a small winery
When embarking on a wine adventure, for real wine aficionados there is no other way then going straight to the core of it. The temples of wine themselves, the wineries. A place where you can smell the grapes that make up the sweet nectar we all love. And there is no place where you will find a better wine than in the Capital of the Sun itself, Macedonia.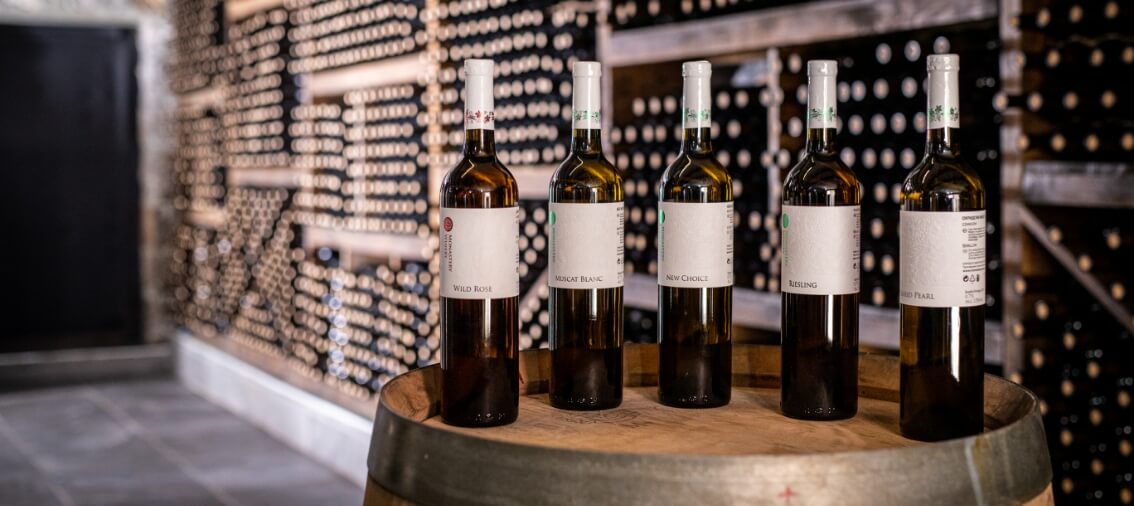 The Differences Of Small Family Owned Over Industrial Wineries
Visiting big industrial wineries has its good sides, but it feels kind of the same every time. Everything is set up and replayed the same way like a loop for every single group of visitors. The same explanation and conversations, same wines and cousine. Kind of like booking a vacation through a touristy company where every step of your holiday is predetermined. Why go through a replay of an experience when you can have an original one?
This Art of Wine
Small wineries offer an alternative and unique experience every time you visit them. They have an immediate approach to every wine batch. Thus every barrel gets the attention of the winemaker and every single bottle has a unique personal touch to it. Family wineries are unable to tune the wine to be the exact same every year, but this is more of an advantage than a disadvantage. Yes, big industry wineries provide consistency in the taste and quality but, this is repetitive and repetitive tends to get boring.
Small Family wineries don't have the technology and machinery to recreate the exact same conditions every year, in every barrel even. Every single process, from picking up the grapes, pressing , and fermentation are done in a simple and primordial way. This is why we speak about these wines, we refer to each and every bottle as a work of art. They are all made under different influences from nature and moved by different elements so naturally they all fall under different art movements. Some of them are expressionists, others cubist and some are so good they taste surreal! And most important, as is the case with all great works of art, there is no way to reproduce them, so we keep on making new ones every year

The Atmosphere of a Macedonian Small Winery
Small wineries are for those of you who are wine adventurers, and the best thing is they are usually owned and founded by wine adventurers as well! So one thing is guaranteed, you will feel like you are amongst your crowd there. This, mixed with the well known and highly praised Macedonian hospitality is an experience you just don't say no to. The access of expertise is also inevitable, you are bound to learn as much as you want about the process, how much sun the grapes caught this year, how long were they kept in the barrel and what wood was the barrel made of. Stick around longer or come by more often in a Macedonian family winery and you might even meet some of the grape pickers, the craftsman that built the wooden barrels etc. They all have stories to tell and you guessed it, all of their stories start with the wine you're drinking.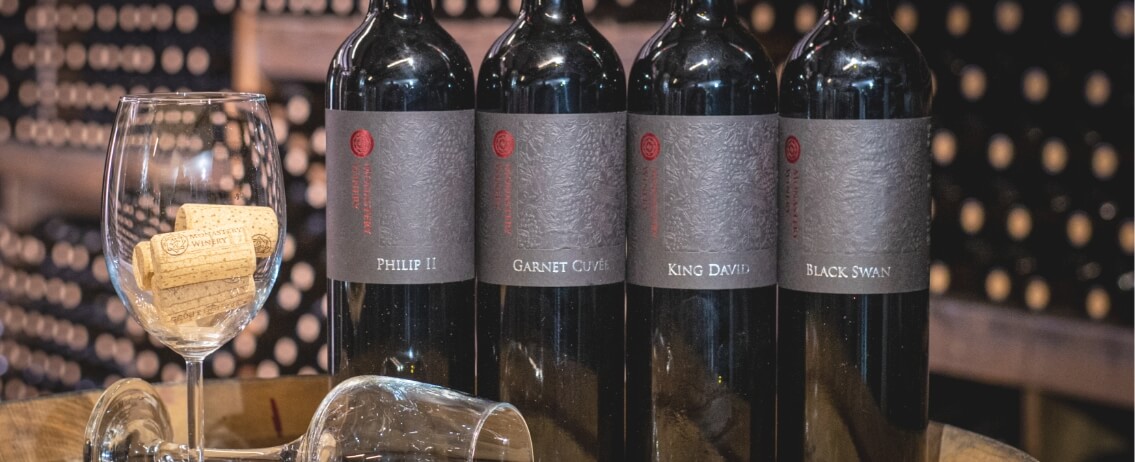 Visiting Monastery Winery in Ohrid
All of this and more can be part of your vacation if you decide to visit Monastery Winery. Our small winery is situated in the small village of Openica just 15 minutes by car from Ohrid. A very quiet and secluded place, right below the monastery "Saints Cosmas and Damian" and next to a small crystal clear river. Both bring freshness and serenity to the air around and, we believe, influence the taste of the wine as well. You can try our sanguine King David, the sunburnt Wild Rose or the shiny Ohrid Pearl. Or all of them, you are an adventurer so why not?
Whether you are a red wine admirer or you want to chill in the shade with a glass of blanc, Macedonian small wineries are where you will find it all! And with every sip you will be more and more certain that you made a terribly intelligent decision choosing a small winery over an industrial one.